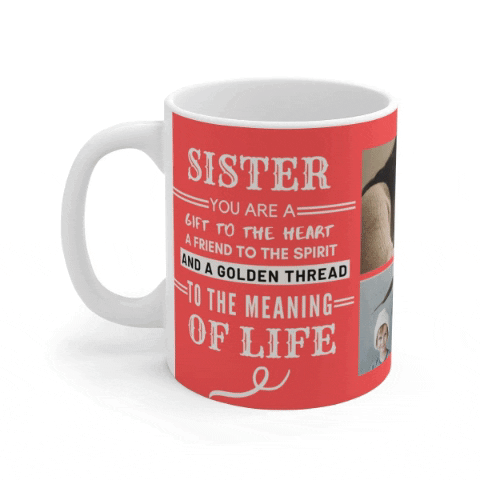 "Being My Sister is Really the Only Gift You Need – Love You – Mug"
The perfect gift is one that is personal, usable, affordable, and long-lasting.
For those exact reasons, this mug is an excellent choice. It's a gift that is used every single day for cold and hot beverages such as coffee, tea, and hot chocolate, but even more, it can be used as a decorative "container" that can contain additional gifts inside… such as stickers, pens and pencils, magnets, candy or chocolate, coffee ground, and tea bags. Guaranteed to put a smile on the recipients face when they receive it and every time they pour themselves a cup!
– High quality professional vibrant design printed on both sides of the mug, so everyone can always see the design, whether right handed or left handed.
– Printed on only the highest quality mugs. The print will never fade no matter how many times it is washed.
– Packaged, and shipped from the USA.
– 100% Dishwasher and Microwave safe
– Shipped in a custom made package to ensure it arrives in perfect condition. your satisfaction is GUARANTEED.
FREE SHIPPING IN USA
CUSTOMER SERVICE
We are here for you for any questions you might have!
Any questions, issues or concerns will be quickly taken care of.
Feel free to contact us all day with any comment or idea you have!